Almond Grove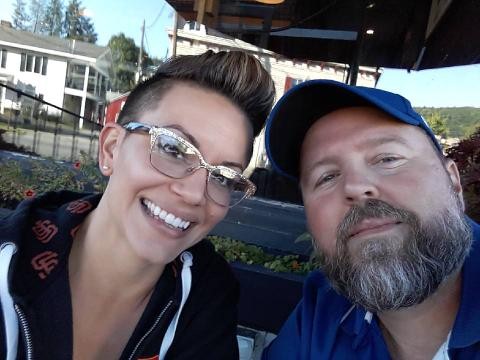 Hello and greetings wonderful Almond Grove neighbors! We are Mat (yes one T) and Vanessa Gilmer, your Caring Community Team. We are thrilled to get to know you and are so blessed to be able to share time, food and activities with you.
Here is a bit of our story. Mat is originally from Washington state and works as a maintenance man at our family owned business of Intermediate Care Facilities. He is an avid Cowboys fan so Eagles fans…watch out. Vanessa is a Chico local who also works for the family business, more on the administrative side of things.  She loves being active and sarcastic, quite a combo. We have been married for 10 years this past December. We look forward to getting to meet each of you! Please feel free to email and introduce yourself at ccteamalmondgrove@gmail.com.

A Word from the Management
At Almond Grove we realize you want more than a place to live - you want a community of friends, a place to belong and a caring touch. We partner with Creating Caring Communities, a local non-profit organization, to provide a Caring Community Team to enrich residents' lives. They plan community activities, welcome residents and are available to assist residents in times of special need. Get to know your Caring Community Team. They are here for you.