Forest Avenue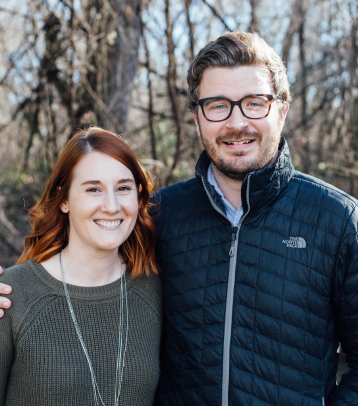 Hello neighbors! We are Buster and Lorin Husa, your Caring Community Team. We are so excited to have the opportunity to be a part of your community family here at Forest Avenue. We would like to take a moment to share a little bit about ourselves.
Buster is from Sacramento and is currently pursuing his B.A. in History at Arizona State University and works at Oroville Hospital. Lorin grew up in Oroville and graduated from CSU Chico with a B.A. in Communication Studies in 2012 and is currently obtaining her M.A. in Communication and Leadership at Gonzaga University.
We have been married for six years and along the way have had many adventures. We lived in Seattle for 4 years where we adopted our dog, Angus, and developed a love for the great outdoors. We love to travel and recently moved back from teaching English in South Korea for a year. Living abroad has instilled a passion for people and a love for learning about other cultures. Our hobbies include a love for movie watching, board games, and getting outside as much as possible.
We are excited to live in this great community and hope we get to meet every one of you along the way!

A Word from the Management
At Forest Avenue Apartments we realize you want more than a place to live – you want a community of friends, a place to belong and a caring touch. We partner with Creating Caring Communities, a local non-profit organization, to provide a Caring Community Team to enrich residents' lives. They plan community activities, welcome residents and are available to assist residents in times of special need. Get to know your Caring Community Team. They are here for you.