Lassen Villa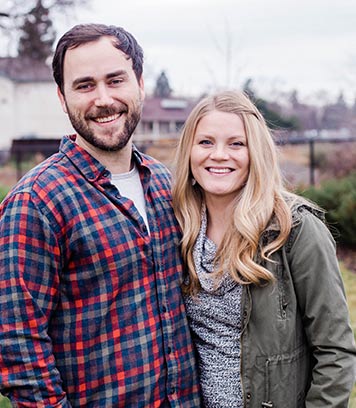 Hi Lassen Villa neighbors! We are Dustin and Kaitlin Cook, your Caring Community Team and we are looking forward to getting to know you, hearing your story and being a part of the Lassen Villa community with you.  
Here is a bit of our story:
After living in Colorado for the last three years we recently moved back to the town we call home, Chico! Dustin is an engineer and works for a local engineering and software startup company. Kaitlin is currently a student and finishing up nursing pre-requisites and will apply for the nursing program at Butte College in the fall.
We love the warm summer nights, Upper Park, barbeques, taco trucks, movie nights with popcorn, board games and big laughs, good friends, and good food.
We are so excited to be a part of this community and thrilled we get to host the community events at Lassen Villa. We are looking forward to getting to know you as neighbors.

A Word from the Management
At Lassen Villa Apartments we realize you want more than a place to live - you want a community of friends, a place to belong and a caring touch. We partner with Creating Caring Communities, a local non-profit organization, to provide a Caring Community Team to enrich residents' lives. They plan community activities, welcome residents and are available to assist residents in times of special need. Get to know your Caring Community Team. They are here for you.