Lassen Villa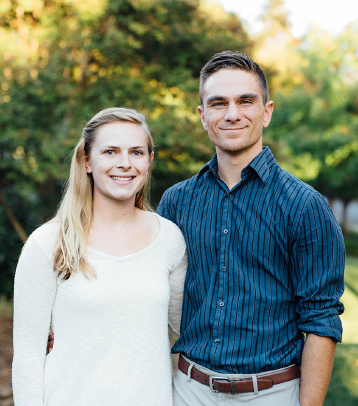 Hello Neighbors! We are Justin and Natasha Webb your Caring Community Team.
We are so thrilled to have this opportunity to be a part of this wonderful community. We moved to Chico in January 2015 from Redding where we both graduated from Simpson University. Justin works as a staff accountant for K*Coe Isom and Natasha is a part time nanny. We have been married for over six years and love living in Chico. We love to explore the outdoors, restaurants, cafes and local shops. When we're not out and about we love to relax indoors with a movie or board game.
We love the culture and community that Chico has to offer! If you see us around, introduce yourselves. It is our hope to meet each one of our neighbors and make sure you feel welcomed and part of the community.

A Word from the Management
At Lassen Villa Apartments we realize you want more than a place to live - you want a community of friends, a place to belong and a caring touch. We partner with Creating Caring Communities, a local non-profit organization, to provide a Caring Community Team to enrich residents' lives. They plan community activities, welcome residents and are available to assist residents in times of special need. Get to know your Caring Community Team. They are here for you.