Sterling Oaks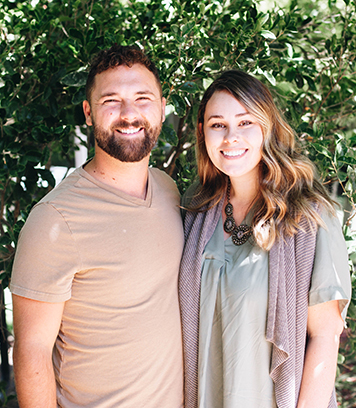 Hi Sterling Oaks neighbors! We are Austin and Rachel Weatherby, your Caring Community Team and we are looking forward to getting to know you, hearing your story and being a part of the Sterling Oaks community with you.  
Here is a bit of our story:
While not originally from Chico, Austin and Rachel have grown to love the area. Rachel grew up outside of Redding and Austin grew up in the foothills east of Stockton. Austin and Rachel met as students while attending Chico State. They were married in 2017 and spent the first two years of their marriage in Sacramento while Rachel finished law school.
Austin currently teaches woodshop at Orland High School and Rachel works as an estate planning attorney in Chico. They both really enjoy coffee, evening walks, late night donut runs, funny movies, good music, DIY projects and good food with friends.
We are so excited to get to know you and look forward to being a part of this community! Please don't hesitate to stop in and say hello!

A Word from the Management
At Sterling Oaks Apartments we realize you want more than a place to live - you want a community of friends, a place to belong and a caring touch. We partner with Creating Caring Communities, a local non-profit organization, to provide a Caring Community Team to enrich residents' lives. They plan community activities, welcome residents and are available to assist residents in times of special need. Get to know your Caring Community Team. They are here for you.


For those of us who live alone, events offer a valuable opportunity to connect with others and serve as a compelling reason to socialize."


The monthly events contribute to transforming apartment living into a vibrant neighborhood experience."


The presence of this program instills in us a sense of belonging and fosters a neighborly atmosphere."


The teams have been an amazing group of caring and fun individuals who truly embody the spirit of community. I eagerly anticipate the monthly calendar as it promises exciting and engaging experiences."


My family enjoys the activities we're able to participate in and interact with other neighbors and the CC team. It's nice to have families to connect with that have children the same age or close to the same age as our children."