Sterling Oaks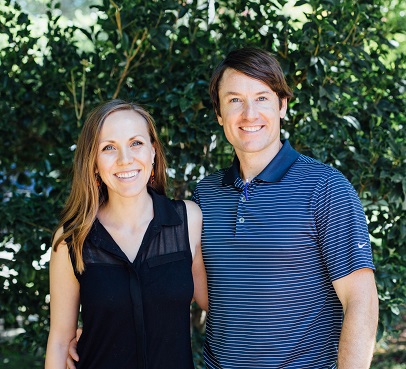 Hello neighbors!  We are Drew and Jessica Kerns and we are your Caring Community Team at Sterling Oaks.
Jessica is a native Chicoan, and Drew was born and raised outside Redding, CA.  We met in 2016 at a ballroom dance lesson and have been married since July 2017.  Drew is a Registered Nurse and sport lover (especially soccer).  He completed nursing school in Denver, Colorado.
Jessica has set aside finishing her master's degree in order care full time for our 11 month-old daughter, Amelia Grace. Jessica loves cooking, crafting, and the outdoors.  When we have the time and opportunity, we love biking around Chico, or hiking, skiing, camping, and doing anything outdoors.
We are looking forward to meeting all of our new neighbors here at Sterling Oaks!

A Word from the Management
At Sterling Oaks Apartments we realize you want more than a place to live - you want a community of friends, a place to belong and a caring touch. We partner with Creating Caring Communities, a local non-profit organization, to provide a Caring Community Team to enrich residents' lives. They plan community activities, welcome residents and are available to assist residents in times of special need. Get to know your Caring Community Team. They are here for you.