Amanda Place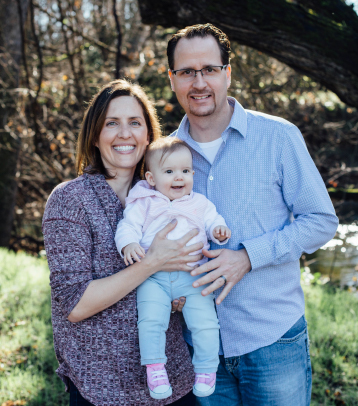 Hello neighbors. We are Dave and Jamie Dahlberg, your Caring Community Team. We look forward to meeting and getting to know you all.
Our story: We have been married almost 10 years, and have one of the cutest babies in the world, Ellie. Dave is originally from Minnesota, played a lot of ice hockey, and loves the Vikings. Jamie is from upstate New York, loves the outdoors, and being a new mom. We love making Amanda Place our home and can't wait to meet you as we host events and build community!
You can reach us at ccteamamandaplace@gmail.com or the management team at Amanda Place can also assist you in contacting us.
We look forward to meeting you!

A Word from the Management
At Amanda Place Apartments we realize you want more than a place to live - you want a community of friends, a place to belong and a caring touch. We partner with Creating Caring Communities, a local non-profit organization, to provide a Caring Community Team to enrich residents' lives. They plan community activities, welcome residents and are available to assist residents in times of special need. Get to know your Caring Community Team. They are here for you.