Sheridan Square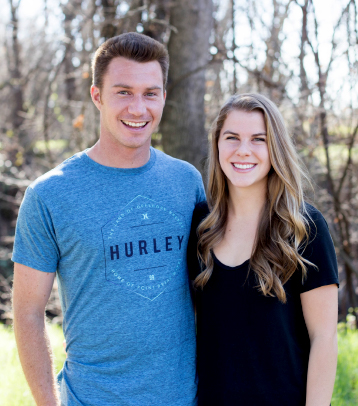 Hello Neighbor! We are Jeff and Rachel Modugno, your Caring Community Team at Sheridan Square Apartments
We are excited to be your neighbors and we wanted to tell you a little bit about ourselves! Jeff grew up in Orange County and graduated from Chico State with a degree in Parks and Recreation. Rachel grew up in Paradise and is currently in  the nursing program at Chico State. Jeff currently works for CRU at Chico State and Rachel is a full time student. We were married in July of 2017 and love sharing life together!
As far as our hobbies go we LOVE being outside and going on adventures! Both of us love sports, backpacking, hiking, and music. We also absolutely love being around people and sharing meals. We both love food and hosting people, which is one of the reasons we are SO excited to be your team!
We love being part of the community at Sheridan Square and look forward to meeting you! You can reach us at ccteamsheridansquare@gmail.com or the management team at Sheridan Square can also assist you in contacting us.

A Word from the Management
At Sheridan Square we realize you want more than a place to live - you want a community of friends, a place to belong and a caring touch. We partner with Creating Caring Communities, a local non-profit organization, to provide a Caring Community Team to enrich residents' lives. They plan community activities, welcome residents and are available to assist residents in times of special need. Get to know your Caring Community Team. They are here for you.