Train Station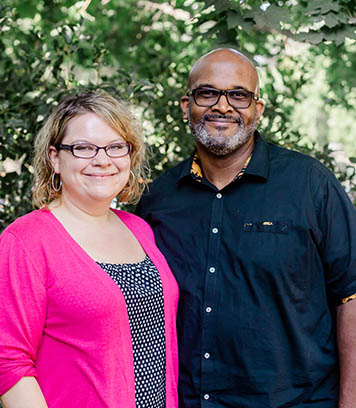 Hi neighbors — we'd like to introduce ourselves! We are Benjamin and Jody Henry and we are proud to be your Caring Community team at Train Station apartments.
We have been married for 17 years and have lived in Chico for 16 of those years. Benjamin is originally from St. Croix in the US Virgin Islands and Jody is from Medford, Oregon.  Benjamin is an insurance specialist and Jody is a full time nursing student.  Although we moved to Chico for work, we stayed because we think Chico is a great place to raise our family.  We love good coffee, Caribbean food, basketball and playing outside with our boys. We are excited to get to know you and to serve this beautiful community.

A Word from the Management
At Train Station Apartments we realize you want more than a place to live - you want a community of friends, a place to belong and a caring touch. We partner with Creating Caring Communities, a local non-profit organization, to provide a Caring Community Team to enrich residents' lives. They plan community activities, welcome residents and are available to assist residents in times of special need. Get to know your Caring Community Team. They are here for you.