Train Station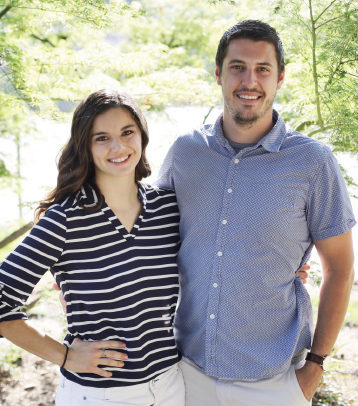 Hi neighbors — we'd like to introduce ourselves! We are Alex and Jeff Salberg, and we are your Caring Community Team at Train Station apartments.
We'd like to share just a little bit about ourselves. We were married in October of 2015. Jeff was born in Portland, OR but moved to Chico in 1999, and Alex was born in Loma Linda, CA and moved up to Chico to attend Chico State about 5 years ago. We both have become quite fond of Chico and call it home. Jeff works for a non-profit organization in Paradise called Youth for Change, and Alex works at Tea Bar & Fusion Cafe.
When we're not working we love to ride bikes around Chico, take our canoe out on any body of water, find new and exciting ways to eat healthy, and day dream about the time when we will get to own our own Golden Retriever puppy! We're huge dog people. We are excited about the opportunity to meet, serve, and grow with you all in this next season of life! We look forward to meeting you soon.

A Word from the Management
At Train Station Apartments we realize you want more than a place to live - you want a community of friends, a place to belong and a caring touch. We partner with Creating Caring Communities, a local non-profit organization, to provide a Caring Community Team to enrich residents' lives. They plan community activities, welcome residents and are available to assist residents in times of special need. Get to know your Caring Community Team. They are here for you.